---



---






Watch Doug perform a new and original work by award winning playwright Vicki Vodrey called "Exit Strategy" as part of Script 2 Stage 2 Screen's 2017 season.
Friday and Saturday, February 10 & 11, 2017 - 7:30pm.
One doesn't often think of end of life discussions and comedy in the same breath. That is why you will love this play. Expect the unexpected as friends gather to push a blind date on an unsuspecting man, and bring a new member into their very special group.
Directed by Gina Bikales
Location: Unitarian Universalist Church of the Desert 72-425 Via Vail, Rancho Mirage 92270 Curtain: 7:30 p.m. Admission: $10 general admission (no reserved seating)
ORDER TICKETS ONLINE HERE: http://script2stage2screen.com/season2016-17.html



---



Doug is thrilled to be producing, directing and choreographing the 2nd Annual
"Tribute to the Follies" at the McCallum Theatre.

Three performances only.


Wednesday March 8, 2107 - 8pm; Thursday March 9, 2017 - 2pm & 8pm
Starring John Davidson and Ann Hampton Callaway.
Featuring The Olate Dogs, David & Dania, Scott Wood, Henrik Bothe, Follies Dancers and Follies Orchestra

From the legendary Folies Bergère and the Ziegfeld Follies of Broadway to the Fabulous Palm Springs Follies, the theatrical revue has been a staple of entertainment for well over 100 years. The McCallum pays tribute to these wonderful performers with its own Vaudeville variety show.

ORDER TICKETS ONLINE: http://www.mccallumtheatre.com/index.php/shows/2016-2017-season/broadway-and-beyond-series/tribute-to-the-follies


---

Doug Graham's Theatre Dance Classes Continue


Wednesdays
California Ballet Opera
41995 Broadwalk, Suite J
Palm Desert, CA 92211
cdodance.com
Call for tuitiion and packages

(760) 340-3640

---


Nov. 18, 2016 • Doug performed in the 3rd annual season opening Gala for the Desert Ensemble Theatre's DETC Scholarship Fund with fellow performers Charles Herrera and Jerome Elliott. A sold-out evening of Broadway solos, duets and trios at the Pearl McManus Theatre (at the Palm Springs Woman's Club) www.detctheatre.org



Doug appeared as "Bishop" in MTU's production of Les Miz also starring fellow Broadway performers, Davis Gaines and Danny Gurwin.


---

In March 2016, Doug appeared with fellow Broadway alums Jason Graae, Annaleise Ven der Pol and Teri Ralston in a Disney themed concert, "Broadway in the Park"​ Rancho Mirage Amphitheatre.

---

July 25-26, 2015
Doug's parody of Fosse's CHICAGO
in the Palm Springs Unified School District's "Forbidden Broadway. Helene Galen Performing Arts Center at Rancho Mirage HS






---

March 29, 2015​, Doug's "back by popular demand"
Fosse Master Class, Premier Centre for the Arts, Middleton, DE.
http://www.pcade.com/

#
---
Milton, Delaware - Saturday, March 21, 2015.
Doug co-produced, directed and performed alongside former fellow Delaware theatre pros who have gone on to make a career in show biz.
It was an evening of singing, dancing and acting to benefit the historic Milton Theatre.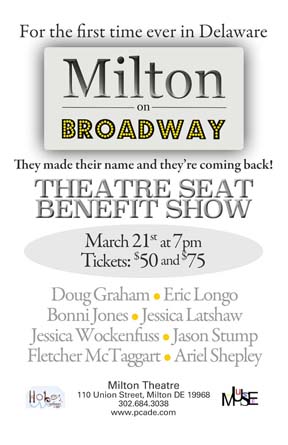 ---
On December 17, 2014 Doug starred alongside Lindsay Mendez (Broadway WICKED) and Annaleise VanDerPol (Broadway Beauty and the Beast) in a concert reading of "LUCKY STIFF"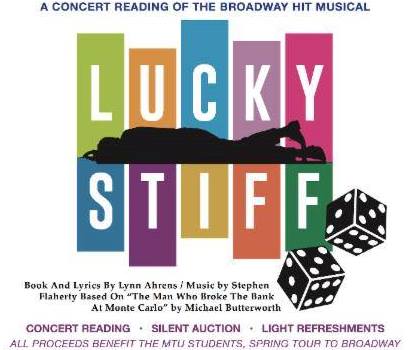 ---
In February 2015, Doug appeared in Script 2 Stage 2 Screen's production of
"The Frowning Vajayjays of Shady Pines"
Original play by Vicki Vodrey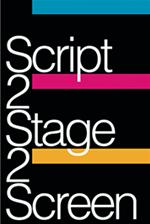 ---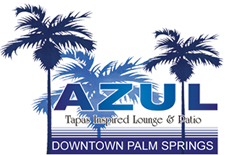 Oct 22, 2013
Doug was back at Azul for Bella da Ball's Dinner Revue
- a fun evening as only Bella and Company can deliver.
http://www.azultapaslounge.com/entertainment/bella-da-ball-dinner-revue
Azul Tapas Lounge
---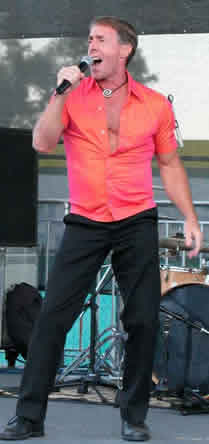 Nov. 4 , 2013
Doug was one of the headliners during Palm Springs Pride at their "Big Top Cabaret" November 3 on the Festival grounds
http://pspride.org/pride-2013/festival-info/big-top-cabaret/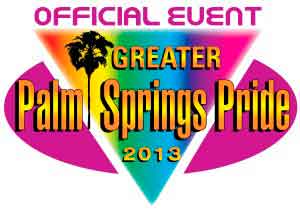 ---
Watch a clip from Cabaret Theater West's (cabarettheatrewest.com) 2013 season where Doug performed in and choreographed the shows, for which he garnered The Desert Star Award for Best Choreography.
---
Doug roaming around the Palm Springs area every Christmas season dressed ala 'Dickens' singing tenor with the Palm Springs based,  Desert Carolers (desertcarolers.com)  and the LA based, The Caroling Company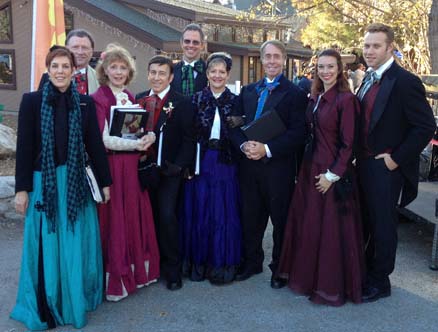 ---
Starring as Rum Tug Tugger
"CATS"
Woodminister Amphitheatre, Oakland, CA
Sept. 7-16, 2012
http://www.woodminster.com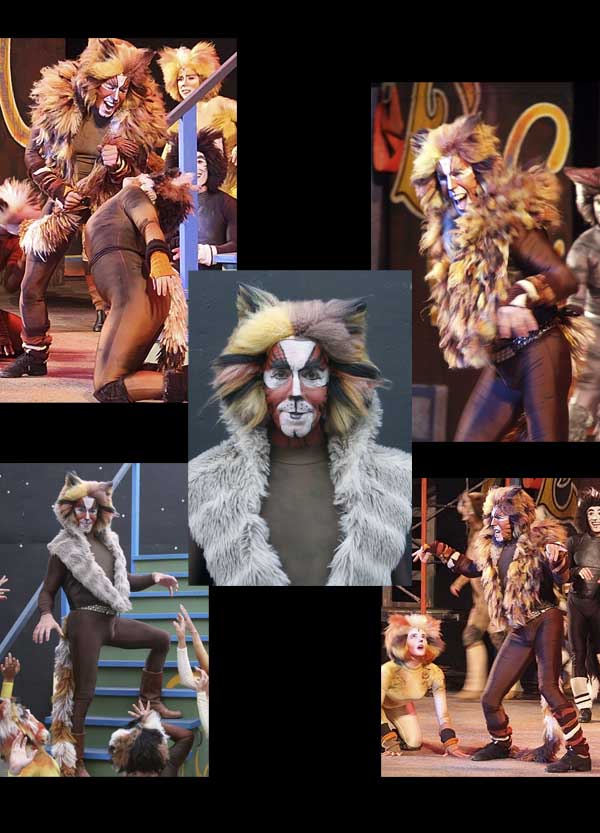 ---
"PERFECTLY IMPERFECT"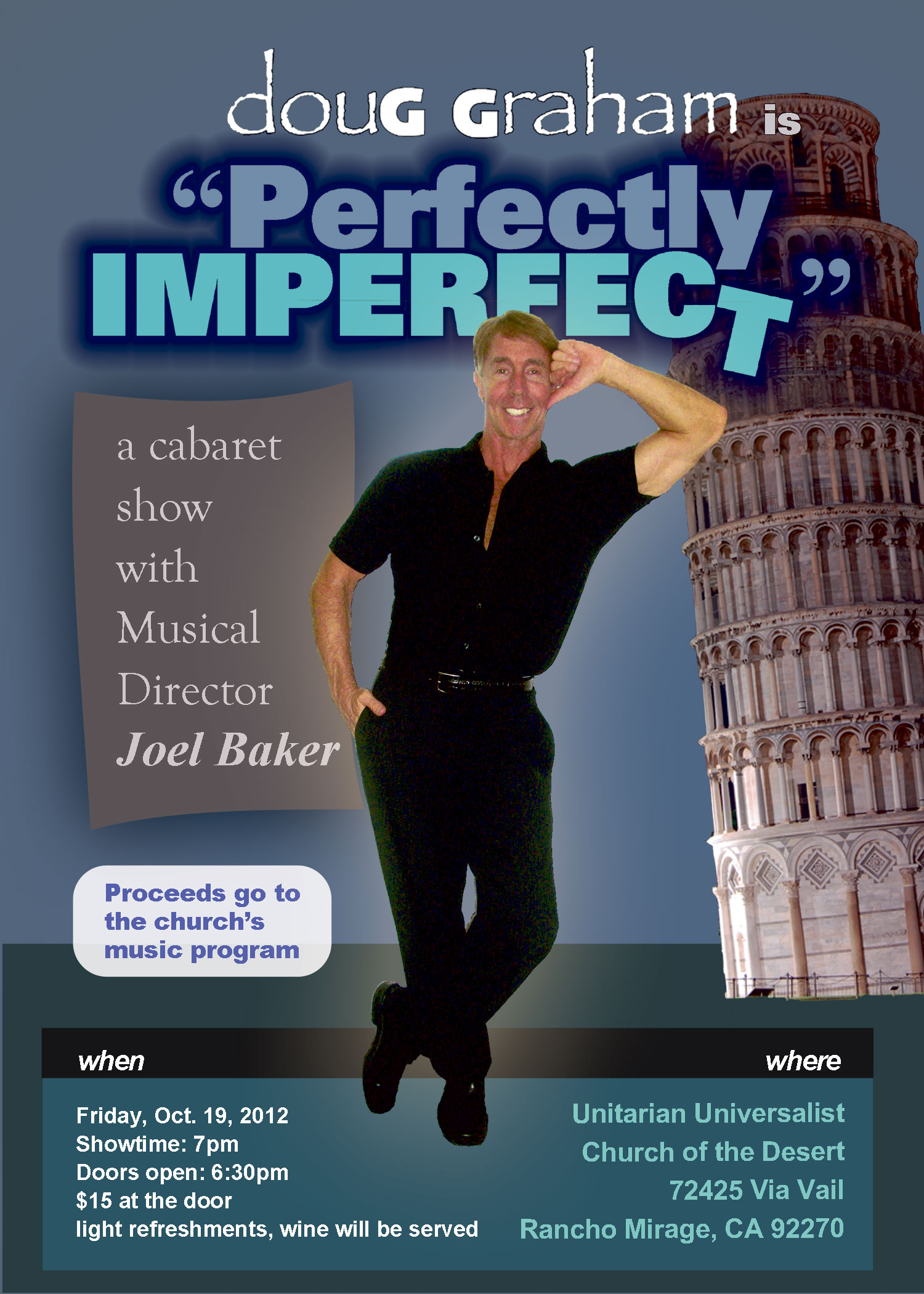 "An exploration in song and dance of life, love
with a healthy dose of dysfunction!"

Musical Director, Joel Baker



FRIDAY, SEPT. 21;

SUNDAY, OCT. 19, 2012


Unitarian Universalist Church of the Desert, 72425 Via Vail,
Rancho Mirage, CA 92270



______________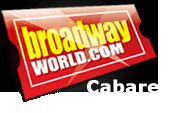 "Doug Graham has done a lot of performing since moving to the desert five years ago but it pails by his credits as a Broadway 'gypsy' which is a long list indeed - there's CATS, Chicago, Phantom Of The Opera, A Chorus Line, Dancin', 5,6,7,8 Dance, Woman Of The Year, Dreamgirls, Damn Yankees, Will Rogers Follies, and 7 Brides For 7 Brothers, just to name a few. Locally he continues to sing and dance and recently recreated his Rum Tug Tugger role in CATS for Palm Canyon Theater. As a choreographer, Doug is a 2012 Desert Theater League nominee for both his work on Broadway Tonight and Hooray For Hollywood for Cabaret Theater West.
For this new one-man show, "Perfectly Imperfect," Doug has compiled a roster of song selections from Broadway, The Great American Songbook, and Popular music that he feels describe himself, but most likely the audience will see a little of themselves in more than a few. The show begins at 2 PM on Sunday, August 19th at the Arthur Newman Theater located in the Joslyn Center in Palm Desert. Local musical director Joel Baker will accompany Doug on piano for the show."
"Perfectly Imperfect" is presented as part of the Les Michaels Sundays In Summer Cabaret Concert Series that runs through October 28 with a new show each Sunday. The box office opens at 1 PM and tickets are $10 cash at the box office. For more information, call 760-325-2731.
Arthur Newman Theatre at The Joslyn Center is located at 73-750 Catalina Way in Palm Desert, CA 92260. Doug Graham's show plays Sunday, August 19, 2012, at 2 p.m. (doors open at 1 p.m.)
READ MORE

______________
I helped mount the first two shows of the 2012 season for Cabaret Theatre West.
"BROADWAY TONIGHT" Apr. 2012
"HOORAY FOR HOLLYWOOD" Feb. 2012
"HOORAY FOR THE USA" Mar. 2012
In the final show of the 2012 season, I conceived, created, directed, choreographed and performed Broadway songs and dances from the '50s-'60s.
______________
I'm looking forward to my third season as part of Coachella Valley's only professional Christmas Carolers troupe,
THE DESERT CAROLERS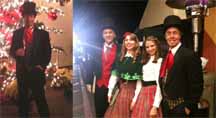 _______________
Doug The premiere performance of my all-male dance troupe
"MENERGY"
took flight at the 2nd Annual Czarina Diversity Ball fundraiser for the Harvey Milk Foundation. www.milkfoundation.org to help troubled LGBT youth.
Hotel Zoso, downtown Palm Springs, CA Dec. 2011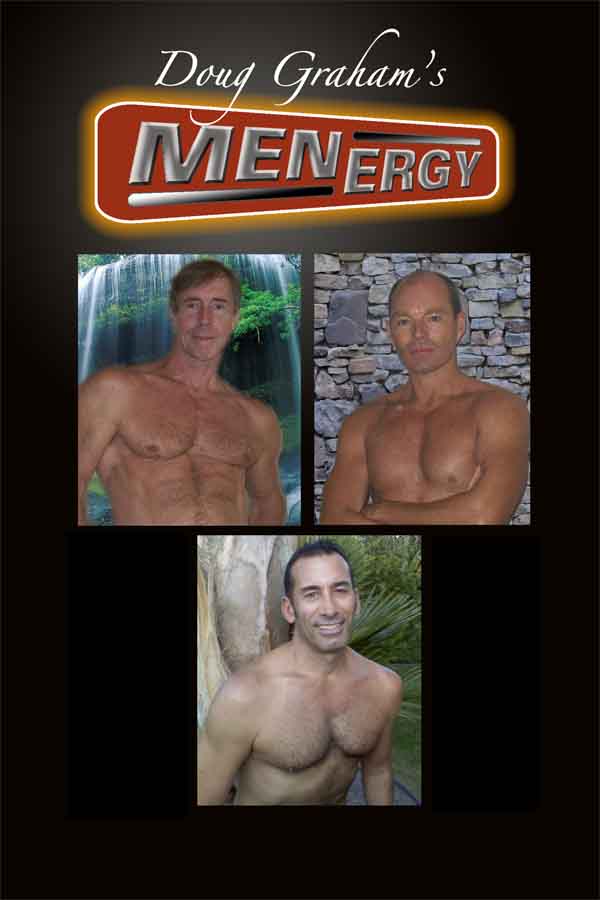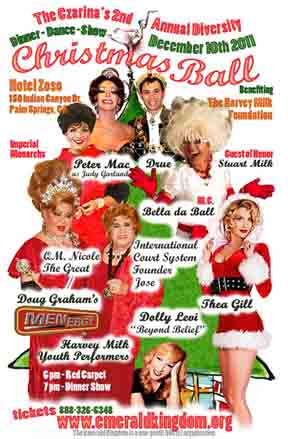 _______________
Main Stage Monday Oct. 31, 2011
Arenas Road in downtown Palm Springs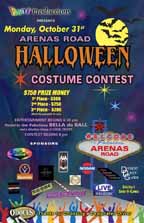 Azul
Nov. 1, 2011
Palm Springs, CA 760.325.5533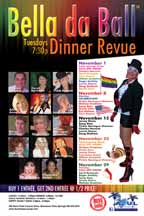 Palm Springs Pride Festival
Big Top Cabaret, US Bank Main Stage
Saturday, Nov 5